Creating Gifts and Souvenirs that embody the American Spirit
Our Mission:
We are devoted to making quality American-made or printed merchandise that foster interest in our national heritage.
Check back soon as we continue to update this site with images of the latest products we create.
Thank you for your support!
New Products - 16 oz Drinking Glasses
CONTINENTAL ARMY - MANUAL OF ARMS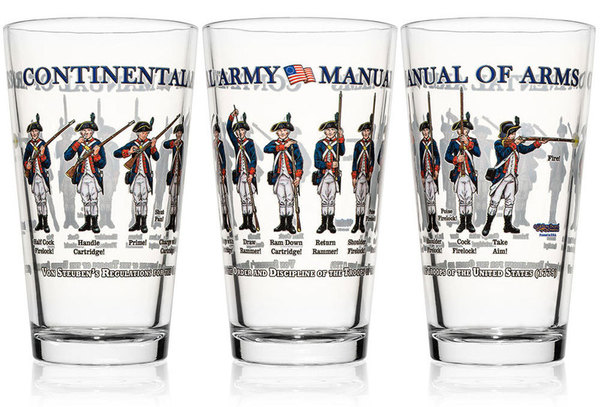 U.S. INFANTRY (WAR OF 1812) MANUAL OF ARMS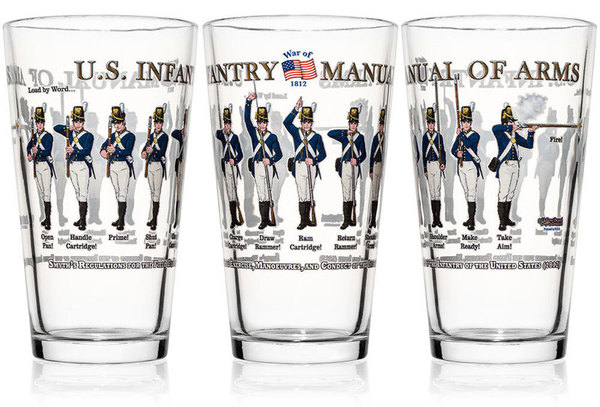 UNION ARMY - MANUAL OF ARMS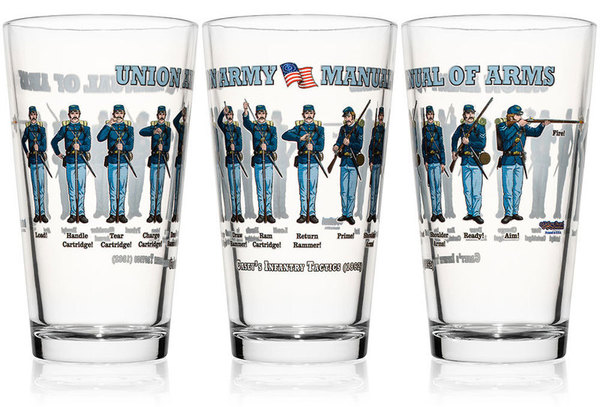 Coffee Mugs
REVOLUTIONARY WAR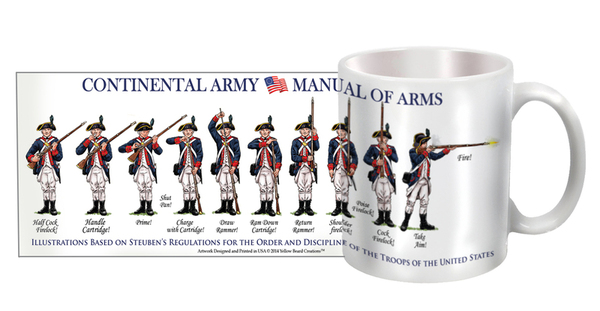 WAR OF 1812

CIVIL WAR

Car Magnets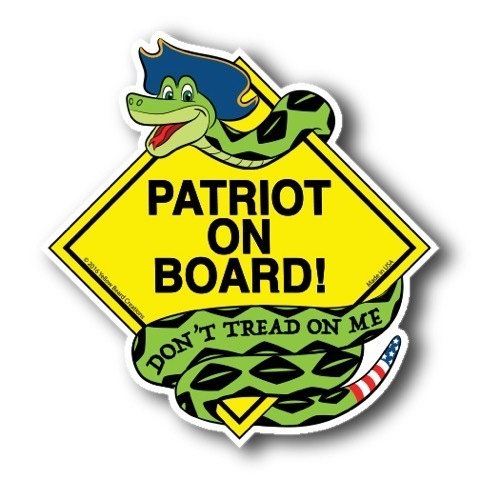 Poster 36 x 24 in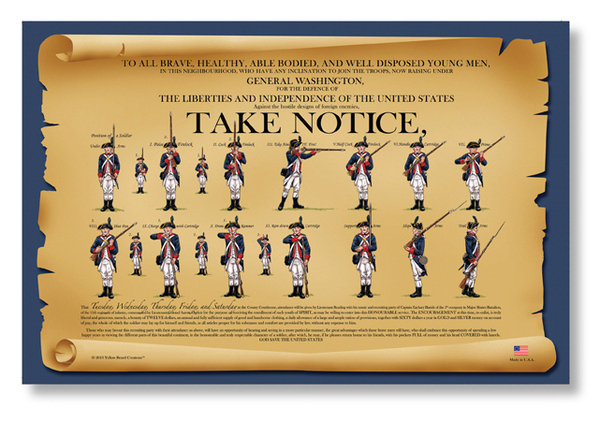 Mouse Pads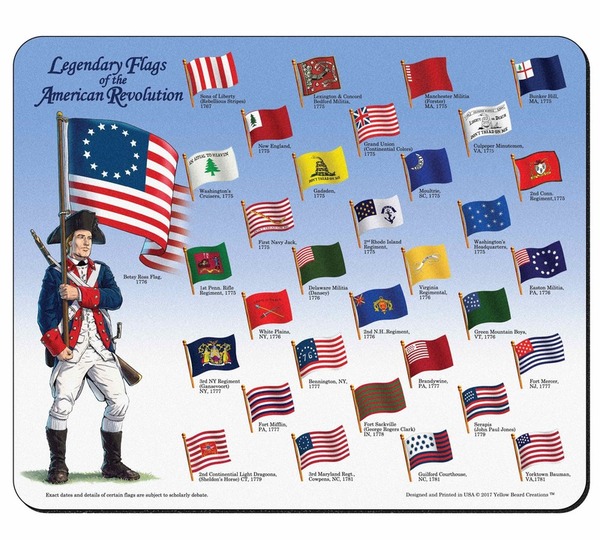 Placemat (front)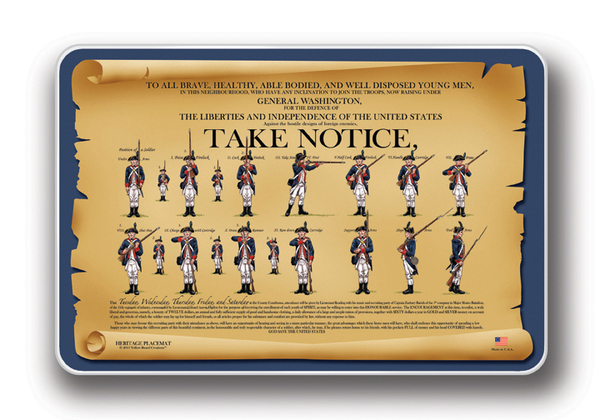 Placemat (back)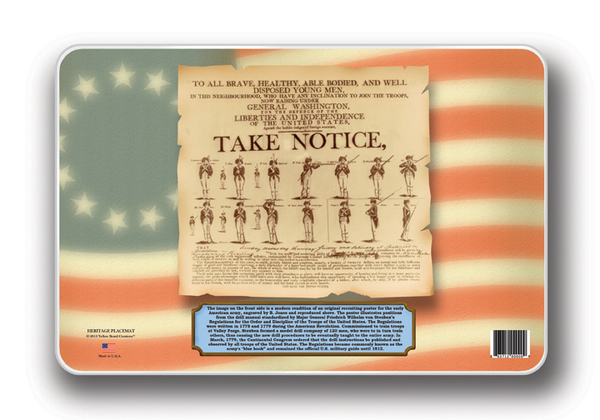 Bookmark
Flip from Minute Man to Red Coat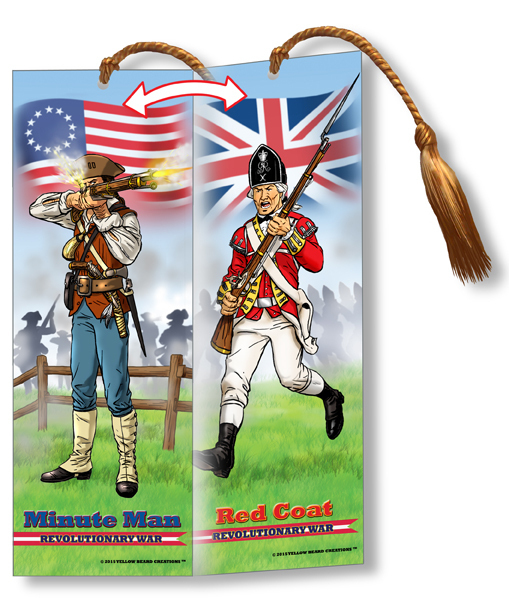 Our products are available at these locations:
REVOLUTIONARY WAR SITES:
Adams NHP (.E. Nat'l), Quincy, MA
American Revolution Museum, Yorktown, VA
Bunker Hill (E. Nat'l), Charlestown, MA
Boston, NHP (E. Nat'l.), Boston, MA
Boston Tea Party Ship, Boston, MA
Brandywine Battlefield, Chadds Ford, PA
Colonial NHP (E. Nat'l), Yorktown, VA
Fort Mifflin, Philadelphia, PA
Fort Morris Historic Site, Midway, GA
Fort Stanwix NM (E. Nat'l), Rome, NY
Fort William Henry, Lake George, NY
George Rogers Clark NHP (E. Nat'l), Vincennes, IN
George Washington's Birthplace, Colonial Beach, VA
George Washington's Mount Vernon, Mt. Vernon, VA
Minute Man NHP (E. Nat'l), Concord, MA
Morristown NHP (E. Nat'l), Morristown, NJ
Saratoga NHP (E. Nat'l), Stillwater, NY
Valley Forge NHP (Encampment Store), Valley Forge, PA
Washington Crossing Historic Park, PA
White Plains Historical Society, White Plains, NY
Williamsburg KOA Campground, Williamsburg, VA
WAR of 1812 SITES:
Battle of Plattsburgh Association, Plattsburgh, NY
Chalmette Battlefield (E. Nat'l), Chalmette, LA
Fort McHenry, Baltimore, MD
Sackets Harbor Battlefield, Sackets Harbor, NY
Tippecanoe County Historical Assoc., Lafayette, IN
CIVIL WAR SITES:
Appomattox Court House (E. Nat'l), Appomattox, VA
Averasboro Battlefield, Dunn, NC
Chickamauga-Chattanooga NMP, Fort Oglethorpe, GA
Manassas NBP (E. Nat'l), Manassas, VA
Pamplin Historical Park, Petersburg, VA
Pearce Museum at Navarro College, Corsicana, TX
Wholesale Customers: Sales and Information
Please contact us for our wholesale price list.
917-747-4708

Yellow Beard Creations


7 Cobb Ave.


White Plains

,

NY

10606